US News
Xavier dominates Pitt to advance to the Sweet 16 at March Madness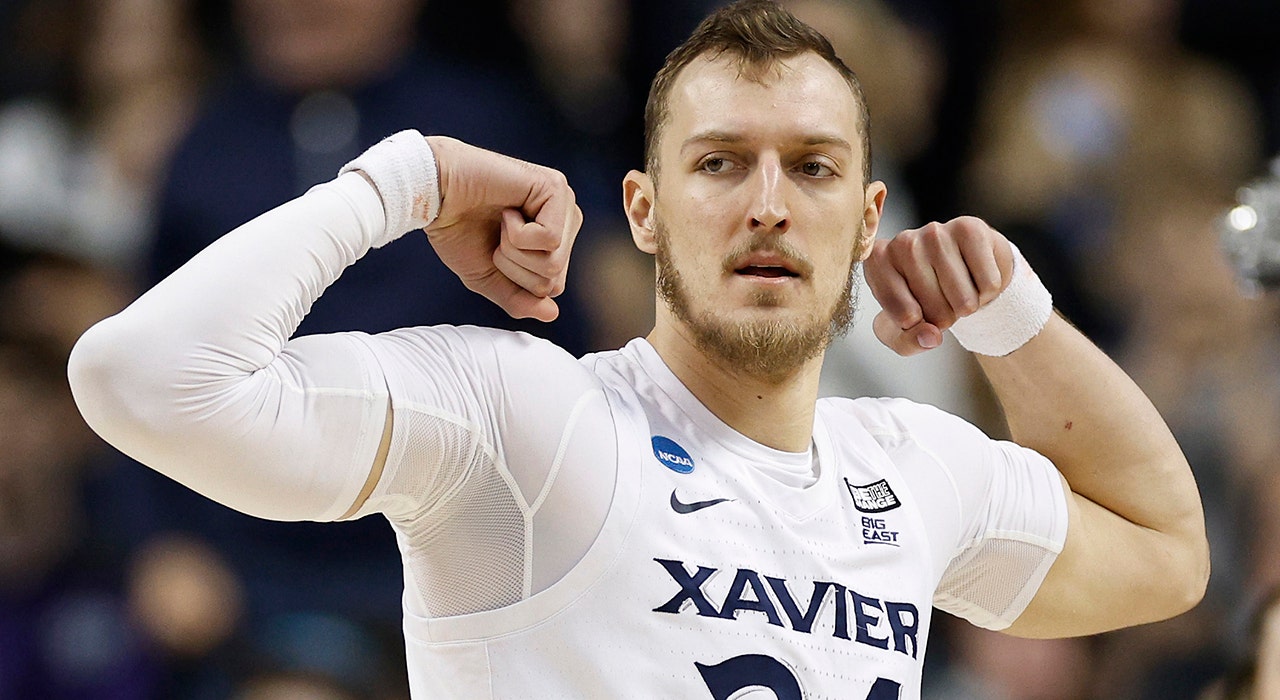 Jack Nung scored 18 points, Adam Kunkel added 15 on five three-pointers in the first half, and no. 3 seed Xavier beat Eleventh seed Pittsburgh 84-73 on Sunday to hit its first Candy 16 since 2017.
Colby Jones had 10 points, 14 rebounds and seven assists, and Sully Baum and Jerome Hunter scored 14 points each. Five appetizers, Xavier Record in two numbers.
Xavier distributed the ball well, especially early on with 17 assists on 19 baskets in the first half to build to a 48-34 lead at the break. The Knights finished with 22 assists.
Click here for more sports coverage on FOXNEWS.COM
Xavier (27-9) moves on to play no. 2 Texas seeds Friday at the Midwest Region semifinals in Kansas City, Missouri.
Blake Henson scored 18 points and Jamarious Burton scored 16 for Pitt (24-12).
Nong set the tone early, dominating the paint with eight points in the first 10 minutes while Jones pulled off two 3-second goals as the Knights built a 28-18 lead.
The outspoken abbreviation of Verleigh Dickinson is entering the internet's post-March frenzy
The Knights then bombed the game with a 12-2 hole behind Kunkel, who made two 3s and threw an open alley alley to Nunge. Kunkel followed with his fifth of three in the first period to give Xavier a 19-point lead with 1:26 left.
Nong committed his fourth foul with 9:35 left in the game and Xavier on the 18th, a play that ended with Pete head coach Jeff Capel slapping a technical foul that caused him to bark at the officials. Pete guard Greg Elliott stepped in front of his coach and tried to push him off the scorers' table to prevent him from getting a second technique.
The Knights did just fine without Nong, pushing the lead to 20 with 7:22 remaining on a jump from Boom.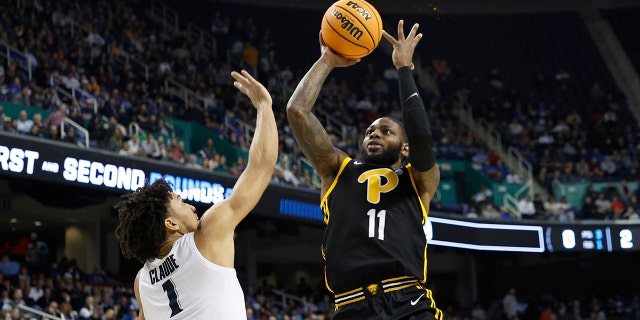 Nung came back but made a mistake with 3:18 leaving Xavier with a 14 lead.
Burton cut the lead to 10 with one out by an unprotected lane. Elliott's 3 with 1:45 remaining trimmed Xavier's lead to eight, but the Panthers didn't get any closer.
The Big Picture
Legendary golfer John Daly tips Arkansas coach during a mad run
Pete: The Panthers won their first two NCAA Tournament games since 2014, beating Mississippi State in the first four and choking no. 6 Iowa in the first round. After bringing the Hurricanes up to 41 points on Friday, Pete allowed Xavier to score 42 points in the first 15 minutes. It didn't help that big guy Federico Federico played less than a minute with a knee problem.
Xavier: Sean Miller has led the Knights in the right direction in the first season of his second stint as their head coach. After needing to come back from 13 down in the second half to beat 14 ranked Kennesaw State, the Knights left no doubt about this, coming out centered and ready to play.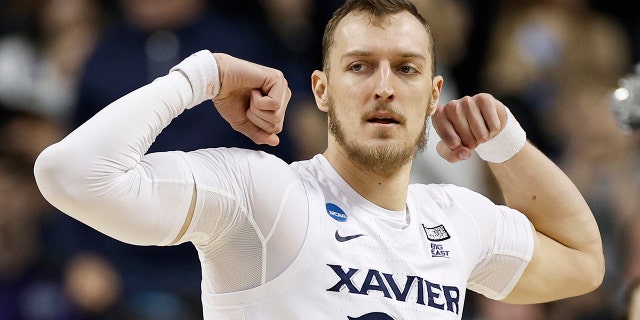 Click here for the FOX NEWS app
the next
Xavier will face the Longhorns, who have won six straight games.