Sports
Watford 1-1 Wigan: James McClain earns a latex point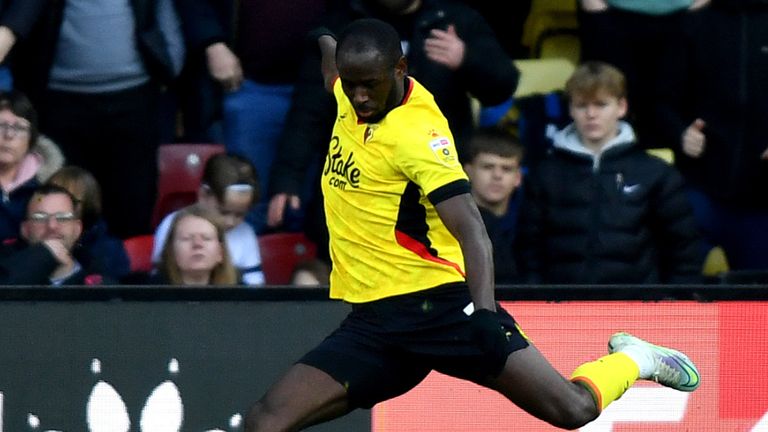 Watford and Wigan drew 1-1 at Vicarage Road, a result that neither side enjoyed on opposite sides of the Sky Bet Championship.
A James McClain goal in the 51st minute gave the visitors a point, after Keenan Davis had given the hosts the lead just before half-time.
After a three-goal win over Birmingham last week, Watford boss Chris Wilder has kept his faith in the same starting 11 as he looked to maintain his play-off form.
Struggling Wigan made just one change from their draw with Coventry, with Tom Naylor coming on for Ashley Fletcher.
The hosts should have taken the lead after seven minutes. The ball was fired a long way up the field on his own by defender Ryan Nyambe who let in Joao Pedro – but the kick could only find the side-netting after rounding goalkeeper Ben Amos.
A long stop saw Charlie Hughes on the ground for a Watford corner, and the defender was substituted after just 11 minutes by Omar Rekik.
The match was turning into an unpredictable affair, with Watford having the better of the game overall – however, their crosses into the area were often too much.
Jeremy Ngakia tested Wigan's goal with a volley seven minutes before half-time, but his effort was just as wide.
Wigan offered little in the half, although Daniel Senani fired wide from outside the area in the 42nd minute.
However, the hosts finally and deservedly took the lead before half-time. Davies picked up the ball from Pedro and produced a superb solo shot into the area before smashing home through a group of defenders.
In an attempt to turn the game around in their favour, Wigan replaced Stephen Caulker with Callum Lang in the second half.
The substitute played an important role for the visitors six minutes into the second half, when MacLean received a cross for the equalizer.
Watford remained dangerous and Imran Loza fired Amos after a fine work by Ken Sama.
The Moroccan saw his curling shot hit the post on the hour mark, while Brit Assombalonga fired over the bar after 15 minutes.
Both teams looked for a winner's effort, to help their position in the table, which began to lead to an open end to a draw.
Lang stretched Watford's defense six minutes from time, but his shot was weak and Bachmann held it comfortably.
Nerves were fraying in the closing stages, which saw Watford boss Wilder receive a yellow card in a sharp exchange with the Wigan bench.
However, both teams exited Vicarage by one point each.