US News
Trump salutes champion NCAA wrestlers, and takes pictures with fans during title matches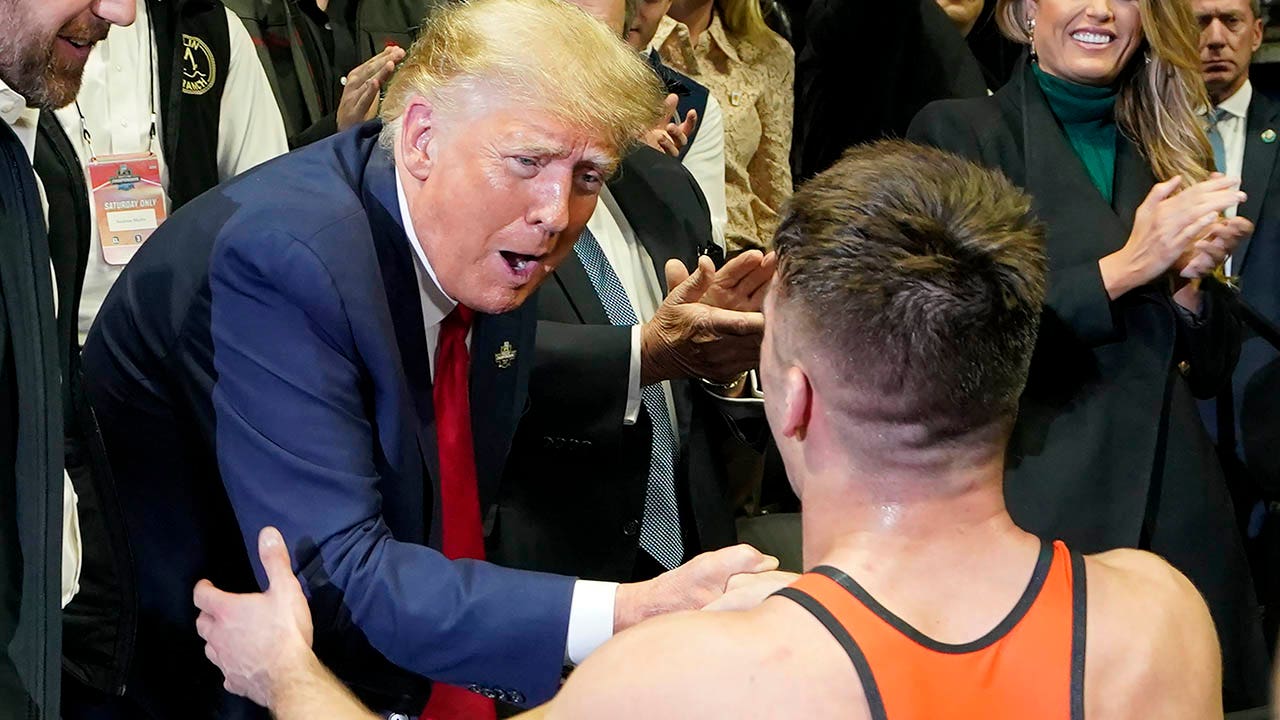 former President Donald Trump He was at the NCAA Wrestling Championships Saturday night in Oklahoma and was seen greeting Pat Glory in Princeton after winning the 125-pound weight class and posing for pictures with fans.
Trump sat with staff and the senator. Marcoyne Mullen, R Okla. The crowd stood as he went onto the field before the evening session with Mullen W Oklahoma State Kevin State.
Click here for more sports coverage on FOXNEWS.COM
"Having a president or ex-president appear here in Tulsa is just a great deal for our state," Oklahoma's governor said on KTUL-TV.
Trump says illicit leaks indicate he will be arrested Tuesday
A University of Oklahoma fan told the station it was "exciting" that Trump would attend the event.
"I think it's good for the wrestling community because an ex-president attending a wrestling event is cool," said the fan.
Mullen added, "I don't know if you guys know this or not, but he wrestled a little bit himself. He wants to come here, have a good night and leave politics out of that."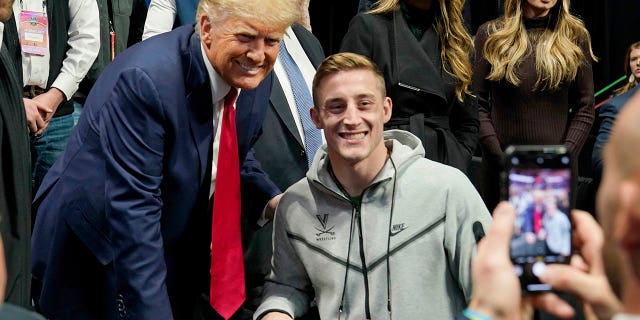 The mother of the highest ranked college destroys Al Ain glasses after losing her son in the semi-finals
Trump and other wrestling fans saw Cornell's Yanni Diakomihalis become the fifth Division 1 wrestler to win four national titles and Penn State win its 10th team title in 12 years. Diakomihalis joins Kyle Dyke, Pat Smith, Logan Steber and Kyle Sanders as the only four-time all-time Division I champions.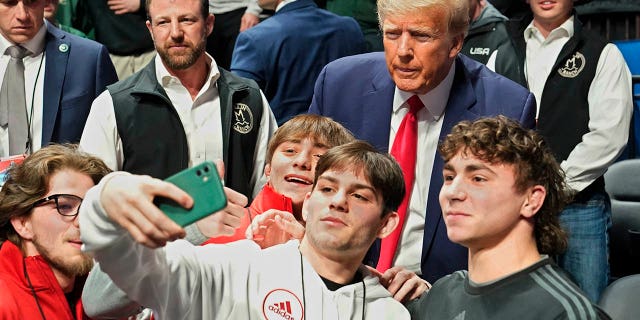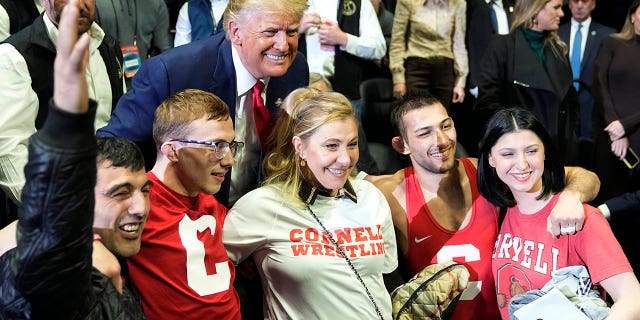 "All of these guys are cool because they're different," he said. "And, you know, my style is different. I may take bits and pieces of each leg, but when you see the finished product, it's its own look."
Glory helped Princeton get the win International tournament in the 125-pound weight class—the school's first since 1951. He defeated Matt Ramos of Purdue University and won 3-1.
Click here for the FOX NEWS app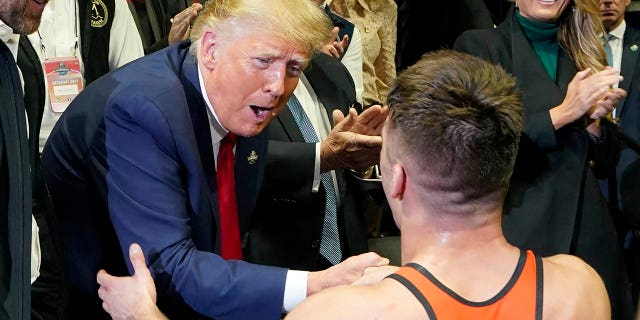 "Not everyone goes and knocks Spencer on me like that," Glory said of Ramos. "It takes cojones, and I knew he was going to have the same mentality going into the match. I knew it was going to be a dogfight. I knew it was going to be one opportunity and I needed to take advantage of it, and I knew I was going to be ready for it when it came."
The Associated Press contributed to this report.