Sports
TheOsceola – Garnet and Gold Memories: FSU's first Fiesta Bowl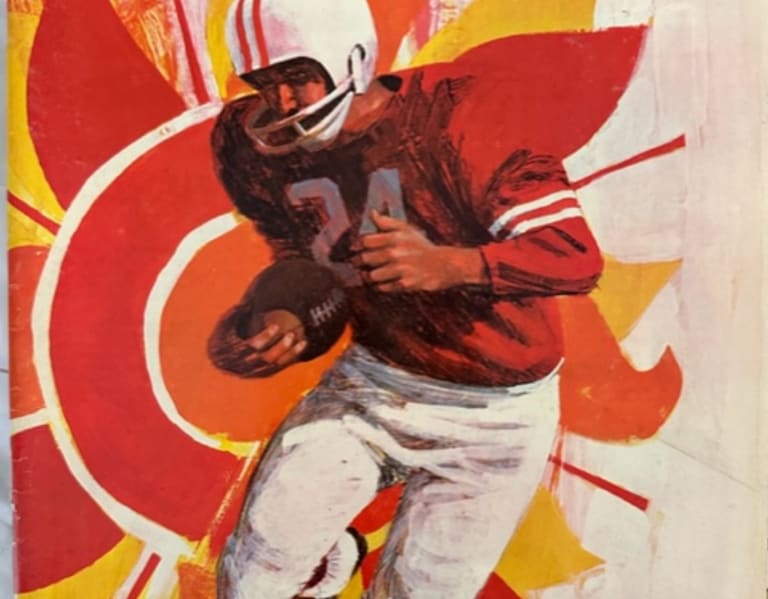 Longtime FSU fan Jim Joanos reflects on some of his favorite memories on the football team. This time, he glimpsed the Seminoles' first appearance in the Fiesta Bowl.
It was December 1971. The Florida State University football team finished the regular season 8-3 under first year head coach Larry Jones. The team was invited to play Arizona State in the first ever Fiesta Bowl game in Tempe, Arizona, on December 3. 27. I had some free time for vacation and decided to go to the game. Not only will I go, but I will go out and take the wife and children. It seemed like a good idea to do some excursions and give the kids a chance to see more of the country.
Several days before the game, we loaded up our old Mercury Comet and started west. Late on the first day, we drove through the devastation of the latest hurricane along the Mississippi coast. After spending the first night somewhere in Louisiana, we drove to San Antonio, Texas, the next day. San Antonio has changed dramatically since I was there in 1956 for the first month of my three years in the Air Force.
We enjoyed a boat trip on the newly cleaned and renovated river area, got to know Mexican food for the first time and visited the historic Alamo all in one day. The next day we drove to El Paso and spent most of the day there across the river in Mexico. I was looking for a chess set and ended up buying three of them. After the first one, I couldn't refuse the deals I got next. The next day in New Mexico, we learned everything we need to know about Billy the Kid.
After that, we had a great time in Arizona. At Tombstone, kids simulated a "gunfight at OK Corral", drank soft drinks in a saloon, watched a "gunfight" and visited a "boot hill" cemetery. We went to a filming location near Tucson that looked like a small western town where movies were shot. On Christmas Eve we enjoyed dinner at a restaurant in a Mexican cave, with four musicians going from table to table singing and playing music. And when we got to Phoenix, we checked into the same hotel where the team was staying and saw many of the players.
On match day, we got to the stadium early to enjoy the festivities. Fortunately, we sat next to a friendly taxi driver who filled us in with some great stories about the Phoenix area.
It turned out to be an exciting game, a fleeting duel between two future NFL quarterbacks, NFL quarterback Gary Huff and Arizona State native Danny White. In the end, Huff passed for 347 yards to White's 250. On the ground, Arizona picked up 200 yards for FSU's lowly 72.
The Seminoles led at halftime 28-21, but had a bad third quarter in which they barely had the ball and were outscored 10-0. Late in the fourth quarter, FSU was tied 38-38. On a late drive from Arizona with less than a minute left, the Sun Devils scored a touchdown to get the final lead. The game was over whoever had the ball last would win, and that was Arizona State, 45-38. Despite being on the losing side, Huff's performance was so impressive that he was awarded Most Valuable Player.
FSU's receivers were very busy that day with three of them having 100 yards or more: Barry Smith 143, Rhett Dawson 108, and Kent Gaydos 101. Dawson's catches included three for touchdowns. Smith also gained 143 yards on kickoff returns and ran the ball once for 13 yards. He would be selected as an All-American at the end of the season. In addition to his performance as a receiver, Gaydos threw a 14-yard pass for a touchdown on either side of Huff.
There were a lot of Seminoles who played well and added to the NFL's cause. Barefoot guard Frank Fontes scored 13 points on three field goals and four extra points. Fullback James Jarrett (48 yards) and running back Paul Majalski (42 yards) were FSU's leading ball carriers. Duane Carroll jumped seven times for 294 yards. Two FSU defensive backs, JT Thomas and Eddie McMillan, who later played in the NFL, were particularly fun to watch, as were FSU players Dan Whitehurst, Larry Strickland and Clint Parker.
We got up early in the morning after the game and headed north into Arizona. The farther we go, the colder it gets. We had a short time in Sedona that included a thrilling mountain ride in a pink jeep and eventually made it to the Grand Canyon. It was amazing! We spent the night in Sedona. When we got up, a white town greeted us. It snowed heavily during the night.
We drove east through the colorful desert, but this time it was all white, not the range of colors we had hoped to see. We remember driving through Albuquerque mainly icy highway and needing to be careful due to the weather. That night we were introduced to Mexican Sopapillas at a neat little coffee shop in Santa Rosa, New Mexico. The last two days of our trip we stopped at several Civil War sites.
The trip was not only fun, but very meaningful. We attended a historic football event, the start of the Fiesta Bowl Games. Most importantly for our family, we had a learning experience that greatly enriched our lives. We have learned that going to a football match can have many valuable experiences in addition to those we have during the three to four hours of the game.