Sports
TheOsceola – FSU softball explodes three hours to complete the sweep of Syracuse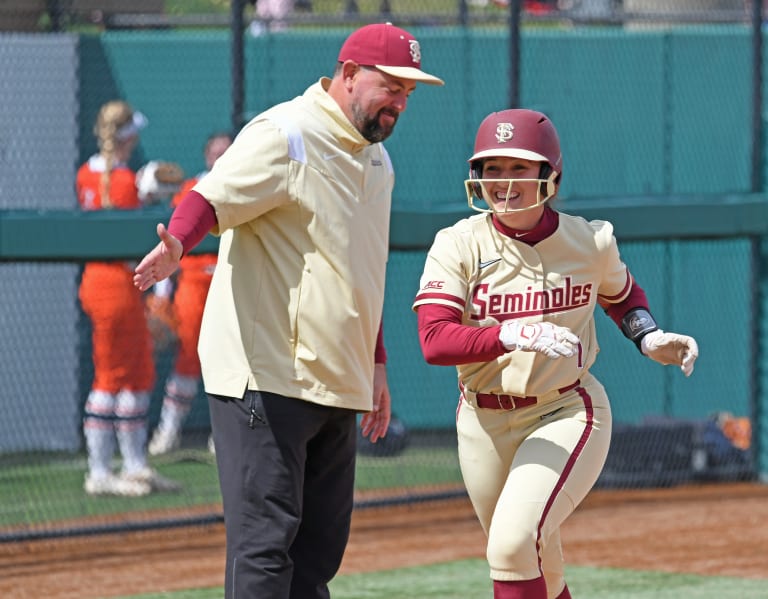 Via FSU Sports Information
The sixth-ranked softball team Florida State (24-6, 3-0) notched another win Sunday afternoon over the Syracuse Orange (7-14, 0-6). The Seminoles defeated the Orange, 8-0, in five innings to sweep the series.
After a scoreless first inning, the Orange threatened in the top of the second and had the Racers on second and third by 2. Ali Dubois scored her third of the afternoon to end the threat and give Knowles momentum towards the bottom of the inning.
McLeonard started from the bottom of the second by reaching second base on a pop fly that came off the shortstop's glove. Leonard moved to third on a groundout, and Josie Muffley put up a perfect home run to score Leonard.
DuBois and Kathryn Sandercock combined to hold the Orange scoreless at the top of the third, and Haley Wakaser hit her second career home run to start bottom of the third to extend Knowles' lead to 2–0.
Leonard reached base again on one out, and Bethany Kane hit her third double in two outs to bring Leonard home. Then Kaley Mudge hit a ball into no man's land in shallow left field to bring Keen home to give the Noles a 4-0 lead after three innings.
After Sandercock retired from the side in just six pitches, Kalei Harding lead off the bottom of the fourth inning with her fifth home run of the year. A walk drawn by Katie Duck and a single by Wacaser put runners on first and Noles' third, and Jahni Kerr hit her sixth home run of the year off the scoreboard to add three more runs for Noles.
Sandercock retired the first two batters in the top of the fifth inning, and Makenna Reid got the finale to end the game in five runs. Sandercock (9-3) was credited with her ninth win of the season after pitching two innings and not allowing a single hit. Sandercock pitched seven complete innings this weekend and didn't allow a single hit. As a team, Noles allowed only one run on four hits over three games.
Noles would hit the road again to take the No. 1 hit. 15 Duke next Friday, Saturday, and Sunday in Durham, NC