Sports
Rotherham v Cardiff City postponed: Matt Taylor accepted the call to cut short the Championship game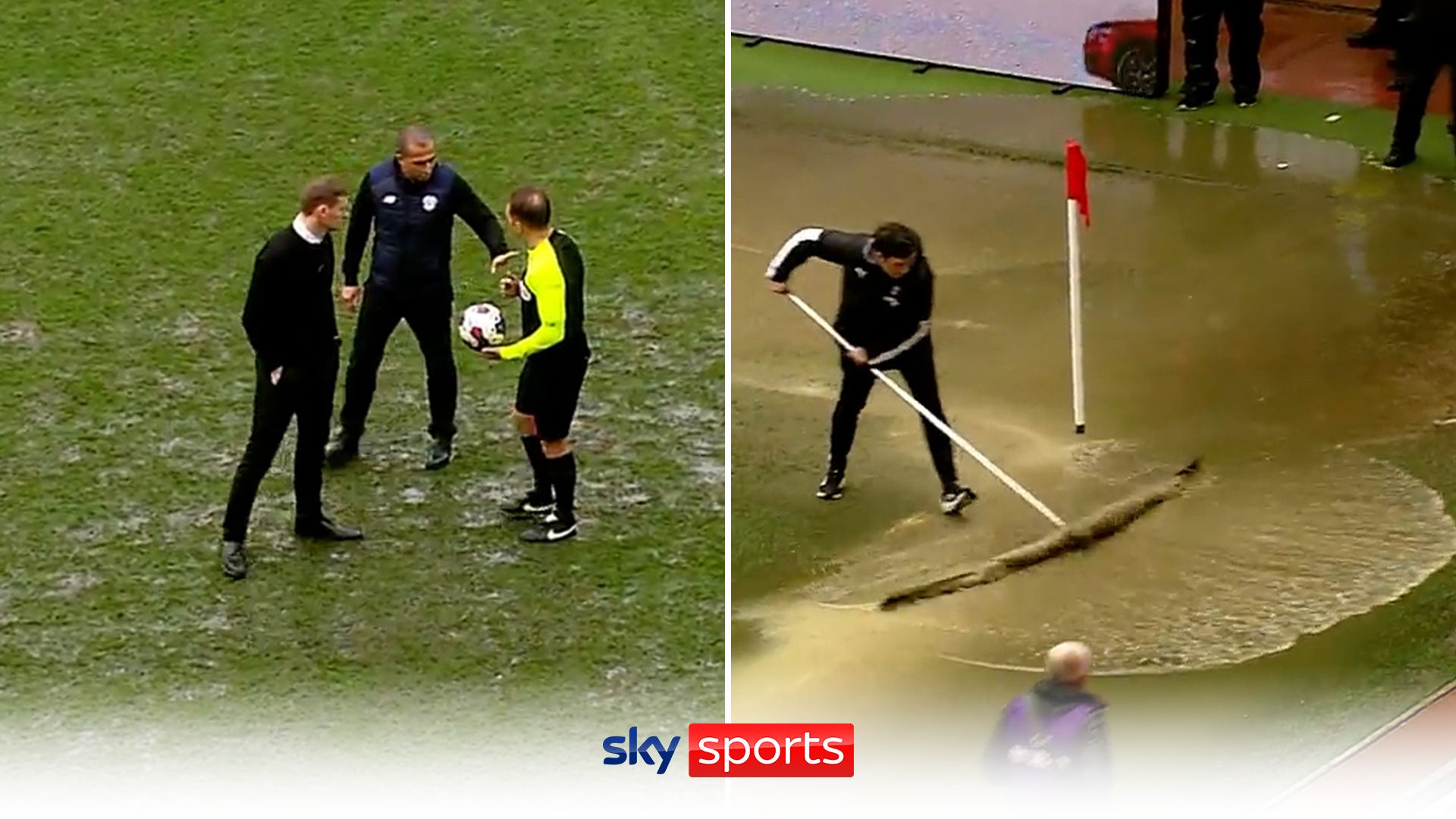 Rotherham manager Matt Taylor felt the right call had been made to call off their clash with Cardiff as the players would have been at risk of serious injury.
The match was only delayed two and a half minutes into the second half.
Cardiff took a 1–0 lead thanks to a fifth-minute strike from Jaden Philogene, but torrential rain soon made the field unplayable.
Referee Oliver Langford called off the match after two checks, along with Rotherham manager Matt Taylor and Cardiff chairman Sabri Lamochi.
Cardiff refused to hold a post-match press conference, but Taylor said: "I was so busy in the first half trying to get some information and tactical changes for the set, it wasn't until one of the coaches came in and told the players to check their boots that I realized it was starting to rain."
"I didn't realize it had rained with such a storm. It was unbelievable and unexpected. We weren't prepared for it. The ground hit and within minutes of the second half the referee made the right decision and took the players off the field.
"It was farcical. The ball was faltering and it was only a matter of time before a decision was made. The water was clearly not running out. That is something that cannot be helped.
"It's been a race against time to see if the pitch will improve at any point. I've asked the players to stay fit because we don't have a time frame."
Taylor said that the stadium was bad in its entirety and that efforts to purify the water were unsuccessful.
According to Taylor, restarting after such a delay would have increased the chances of injury.
He added, "It was still unplayable in the middle. It was still two inches deep in the middle. The ball wasn't bouncing."
"If we're back there after two hours, the players will be at a huge risk, not from the pitch itself but from cooling down and warming up again. There's a bigger picture to look at.
"Sometimes there's nothing you can do about the weather. It was such heavy rain that we've never seen it before.
"I sympathize with their journey and their fans. It doesn't make them feel better, but I went from Exeter to Barrow for a frozen pitch, so I have little idea of ​​how they feel. But we'll restart the game."
In the first half, Taylor said: "They were better in the first half. We weren't there at any point in the game. I know we fell behind and that affected confidence. We started to make some unforced errors and the team 'wasn't making contact'."
An FA spokesperson added: "Following the abandonment of this afternoon's Sky Bet Championship match between Rotherham United and Cardiff City, the circumstances surrounding this will be considered in line with English Football League regulations."