US News
Reporter warns Stanford students 'double standards' 'free speech' could become prevalent among lawyers and judges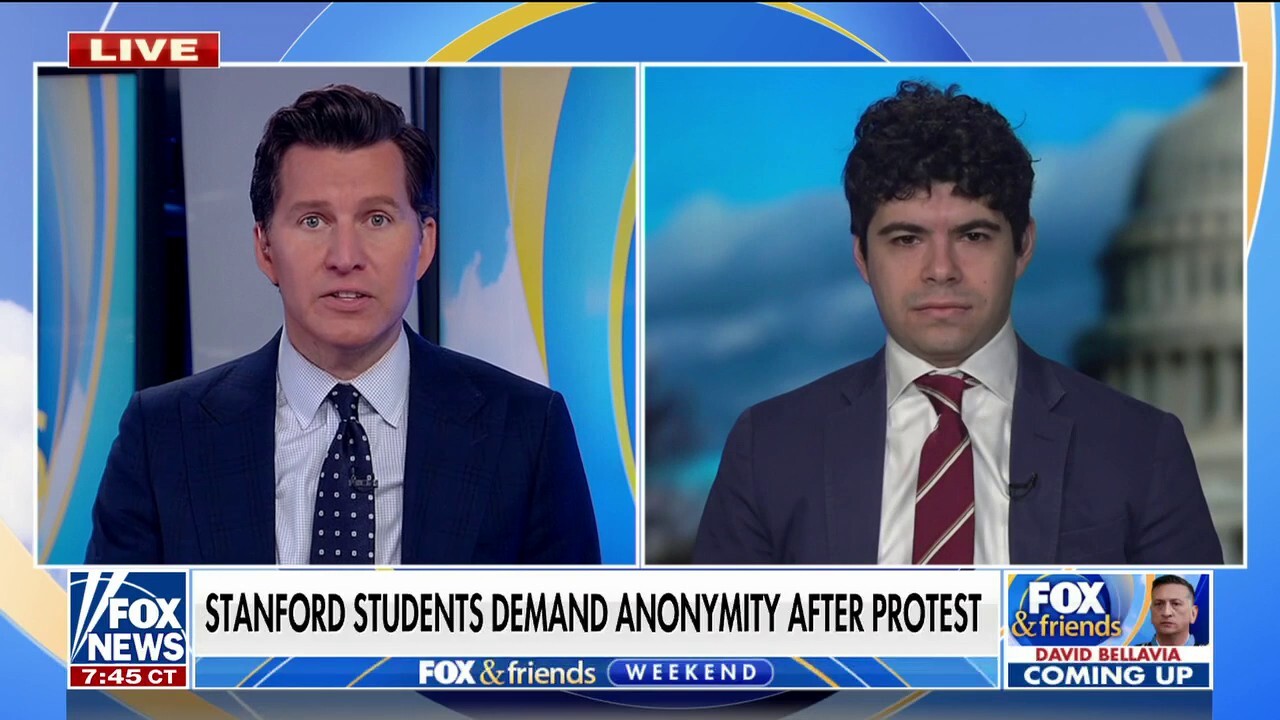 Stanford Law School demonstrators He faced criticism after harassing Trump-appointed U.S. Circuit Court Judge Kyle Duncan during a campus event and pasting the names and faces of members of the campus Federal Assembly all over the school last week.
They are now calling for their names to be expunged from the Washington Free Beacon report covering the incident, arguing that keeping their names public might invite "abuse and harassment".
Not so fast, said Aaron Sibarium, Free Beacon reporter.
Stanford law protesters demand names be scrapped from news reports: 'Not how the First Amendment works'
"[Our] The reaction was no way. We're not going to do that," he told Fox News. Will Cain Sunday. "For one thing, they have no reasonable right or expectation of anonymity given that they were caught on tape protesting in a very public forum…
"Another thing, too, is that not only did they yell in front of a sitting federal judge, they also posted the names and faces of every member of the Stanford Federal Society, and every member of the board who helped invite him," he said. "They spread these names and faces around the school in a concerted effort to embarrass their peers and pressure them out of hosting the event."
A new voice offers insight into the brutal turmoil of Stanford students to a federal judge: "You disrespect us!"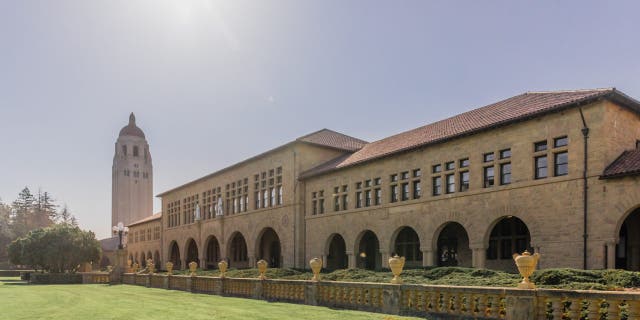 Siparium said Stanford National Bar Association board member Lily Bo's request to remove her name and the names of others came shortly after Free Beacon published its publication report.
Exactly these students [who plastered conservative students' names on campus] He emailed me to say, "Oh, by naming us in the story, you get the harassment, so it's really hypocritical," Sparium told Cain.
He also tweeted last Thursday that a request from Mary-Kate Hickman requesting that the face of a student wearing a red hoodie be concealed be identified[d]Because California is a bipartisan state. "
NEW VIDEO FEATURES STANFORD PROTESTERS HECKLING FEDERAL JUDGE AS DEI DEAN APPEARS TO SMIRK
Hickman claimed that Free Beacon had no right to release a student's identity without consent.
"It's very troubling. A major prerequisite for the rule of law is that the law applies equally to everyone… Yet these students seem to believe that the rules don't apply to them."
He criticized the "double standard" of protesters calling for their names to be removed from the reports while seeking to publicly shame their conservative counterparts for participating in the protests. freedom of expression By hosting Duncan at an on-campus event.
"This goes against the rule of law," he said. "Very soon, I think this double standard will be more prevalent among lawyers and judges."
Click here for the FOX NEWS app