World News
Pakistan's president calls on political leaders to put country out of misery – The Times of India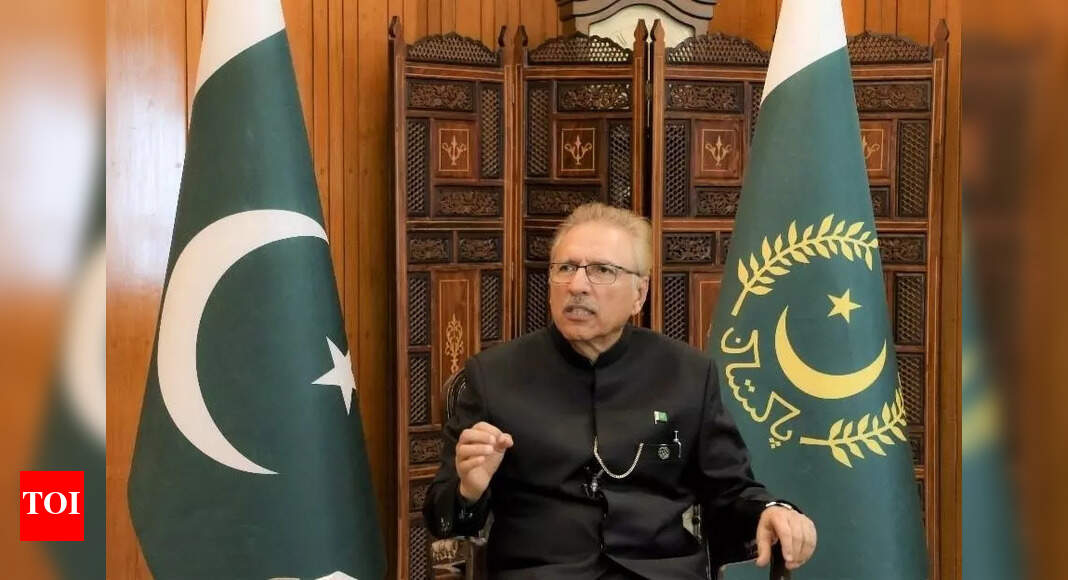 ISLAMABAD: Amidst the chaos that arose after the issuance of the arrest warrant against the former prime minister
Omran Khan
President of Pakistan Arif AlviOn Saturday, he called on all politicians to come together and lead the country out of the "current misery".
"Another day passed in the life of Pakistan without a catastrophe. Only God is right. Thank God he escaped. Any major accident could have happened," Alvi said on Twitter.
"Let all the politicians get together and put my country out of misery. This is our country." on him The country says Labak always in peace and security.
Earlier in the day, former Prime Minister Imran Khan had moved the Islamabad High Court against his possible arrest as he was on his way to the Islamabad Court for the Tushakhana case hearing, ARY News reported.
The head of the movement confirmed in the petition that the Islamabad Police had closed the roads leading to Judicial complex The highway and other highways are also closed to create obstacles.
"While Imran was on his way to Islamabad, Punjab police stormed his residence in Zaman Park in Lahore, while doors and walls were lifted to the floor," the statement read.
Earlier, a Pakistani court on Saturday canceled arrest warrants for Khan in the Toshakhana case, adjourning the hearing until March 30, The Express Tribune reported.
Indicating that the situation was not conducive to holding the hearing, the judge ordered the additional sessions
Zafar Iqbal
He instructed former Prime Minister Imran Khan to ensure that he attends the next session on 30 March.
Earlier, Imran Khan was allowed to leave by the judge after he was flagged outside the G-11 Judicial Complex amid unrest between police and party supporters, reports The Express Tribune.
Without getting out of his bulletproof car, Imran Khan left for Lahore at the gate of the Judicial Complex.
The hearing was scheduled for Saturday. However, the judge adjourned the hearing after a scuffle occurred between PTI workers and the police outside the judicial complex.
The court said that the situation was not conducive to holding the hearing and asked all those who had gathered outside the judicial complex to leave in peace.
Violent clashes erupted between the two sides as Imran Khan's convoy reached the Judicial Complex before the party chief appeared before a local court and hearings in the Tushakhana case, reports The Express Tribune.