US News
New York carjacking suspects crash into bus full of kids while fleeing police: VIDEO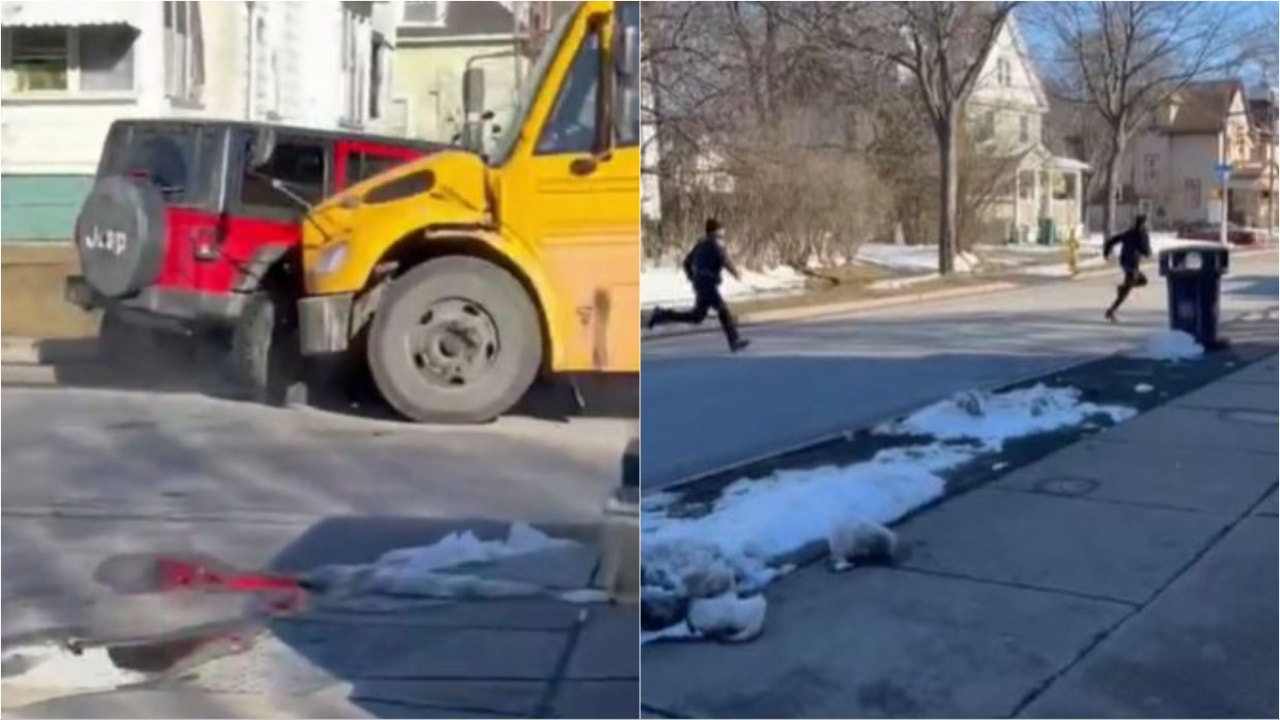 Two suspects in New York They were arrested this week after crashing a jeep they allegedly stole at knife point into a school bus full of children while being chased by police.
Police in Rochester, New York say two suspects stole a red Jeep at knife point from a 51-year-old woman before they were discovered by officers trying to stop traffic, Fox 5 New York I reported this week.
During the stop, the police told the suspects to get out of the car, but the driver instead reversed it, crashed into one of the police cars, and took off.
Bistander Raymond Gonzalez heard the siren and pulled out his phone just in time to record the jeep flying the wrong way down the street before crashing into the school bus carrying 17 children.
The video shows a "Jed Samaritan" helping the NYPD take down armed suspects
The suspects then jumped out of the car and fled on foot.
In the video, the officers can be seen chasing down a suspect and yelling at him to "get off the ground" before finally Catch him.
A New York man who supported ISIS in an alleged plot to kill pirates arrested a sheriff during a St. Patrick's Day Parade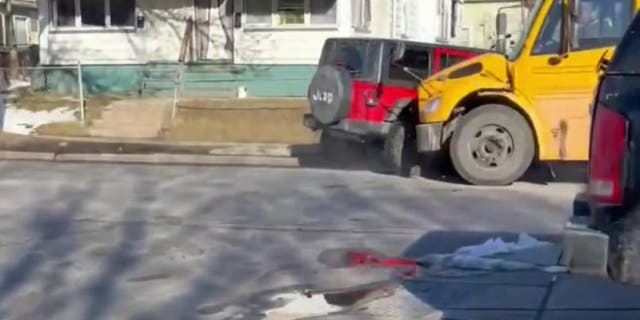 "Thank God, the driver and all the students were unharmed as a result of the accident." Rochester Police Department he said in a statement. "The city school district has been informed of the incident and has made arrangements to transport each student home."
The suspects are Malik McCullough, 20, and Addison Hughes, 23, both of whom have been charged with involvement in the incident.
Click here for the FOX NEWS app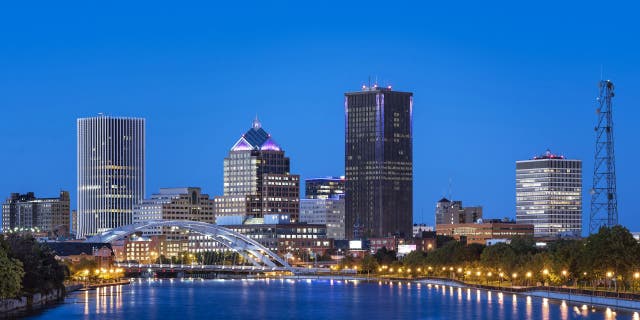 McCullough faces charges b First-rate robberyand second-degree assault and third- and fourth-degree robbery while Hughes was charged with unauthorized use of a motor vehicle.