US News
Millions of dead fish fill an Australian river as residents complain of a 'musty' smell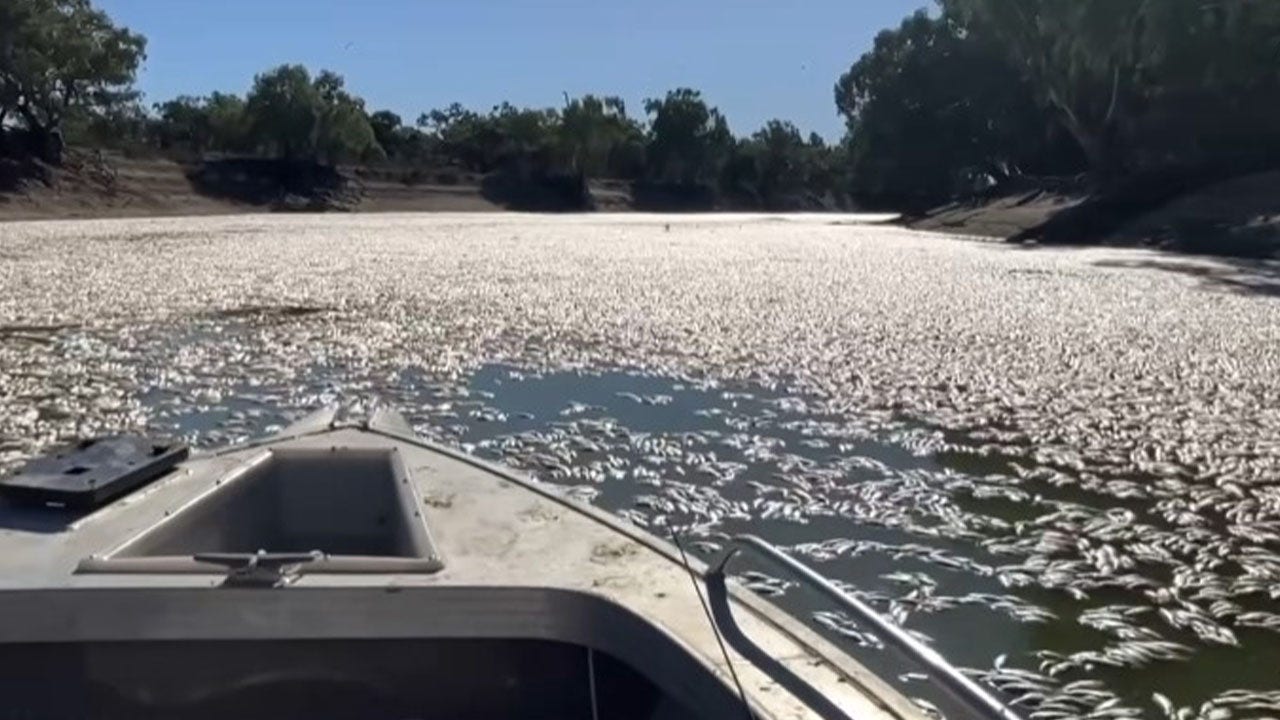 residing in a small area Australian town They hold their noses at the scent of the millions of dead fish that have washed up in recent weeks, clogging up a major river.
Residents of the remote town of Menindi in New South Wales have complained of a foul odor from the air dead fish. One resident, a local nature photographer, told the Associated Press that he "almost had a mask on."
"I was worried about my health," he said. "That water up there comes down to our pumping station for the town. People north of Menindy say there's cod and perch floating in the river everywhere."
The NSW Department of Primary Industries believes that depleted oxygen levels and flood receding are the likely cause of mass fish deaths. The situation is exacerbated by the fact that the fish need more oxygen due to the warmer weather.
Scientists are resuscitating ancient 'zombie viruses' from Siberian permafrost infecting amoeba cells
Mass fish deaths have been reported in the Darling Backa River in recent weeks as well, with tens of thousands of fish being found in the same spot in late February. There have been several reports of fish deaths in the direction of Pooncarie, near the borders of the states of South Australia and Victoria.
The authorities set up an Emergency Operations Center to coordinate a large-scale clean-up and provide clean water to residents. State agencies have also begun releasing higher quality water where possible to increase dissolved oxygen levels in the area.
"We kind of started cleaning up, and then this happened, and it's kind of like you're walking around in a dry mess and then you smell this stink," said Menindi resident Jan Denning. "It stinks and it's scary to see all those dead fish."
Click here for the FOX NEWS app
The development comes just weeks after Florida's southwest coast was hit by an outbreak of toxic red algae, prompting residents to complain of burning eyes and skin. Thousands of dead fish washed up along the beaches.
Fox News' Sarah Rumpf and the Associated Press contributed to this report.