US News
March Madness announcer urges producer not to show UCLA's stellar sprained ankle replay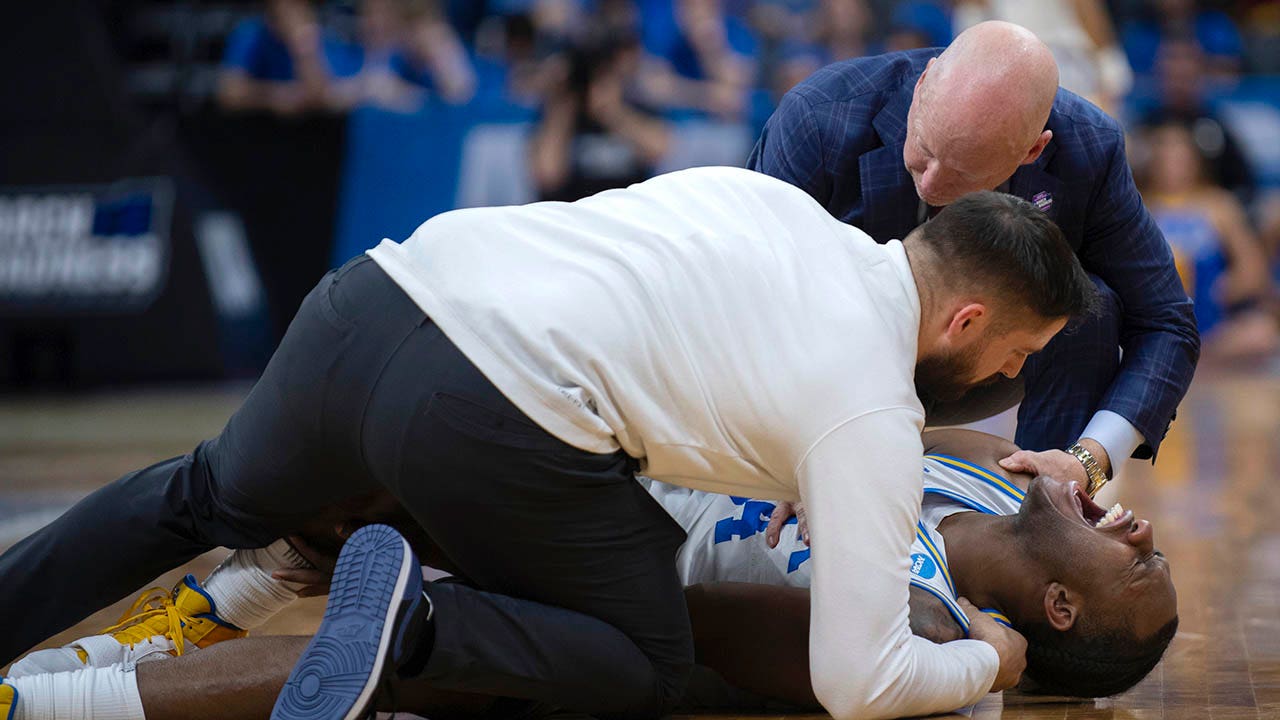 Brendan Haywood, a former NBA center who won a championship in 2011 with Dallas MavericksHe was heard urging his producer not to show a replay of a brutal ankle injury sustained by an UCLA player Saturday night.
Bruins guard David Singleton caught an inside pass from a teammate with about 23.3 seconds left in the game against Northwestern and landed awkwardly when he made a jump stop. Singleton went down writhing in pain, and appeared to have rolled his ankle on the play.
Click here for more sports coverage on FOXNEWS.COM
Haywood was heard begging the TV producer not to show reruns.
"Please don't show that again," the former North Carolina star said before the broadcast showed the replay again.
UCLA coach Mick Cronin said after the game that Singleton sprained too badly and avoided a break.
Singleton said he's had a broken foot before and knows what it feels like.
Utah Chief Reacts to Viral Moment After Team Loss in March Madness: "Out With a Gang"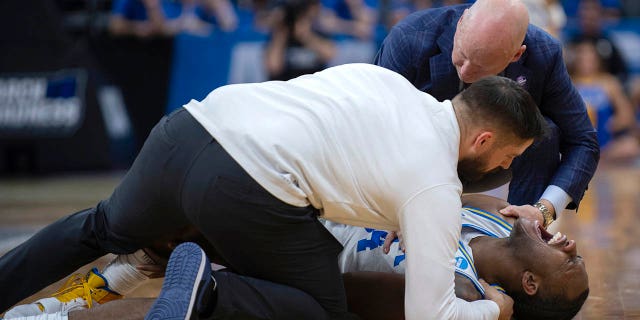 "I knew it wasn't that bad," he said after the game. "I broke my foot before. I didn't feel it crack or anything. It hurt right now. I'm fine. I'm going with my coach."
Cronin added that he had flashbacks to Kenyon Martin in 2000. Cronin was an assistant at Cincinnati when Martin was the eventual second man. 1 pick from the draft, he broke his leg before the tournament.
"I was reminiscing when I had a head full of hair in the spring of 2000 I was running there and Kenyon Martin was playing there," Cronin said. "He looks like he's got a bad sprain… I'm glad he didn't break his ankle. It's been crazy for us here lately."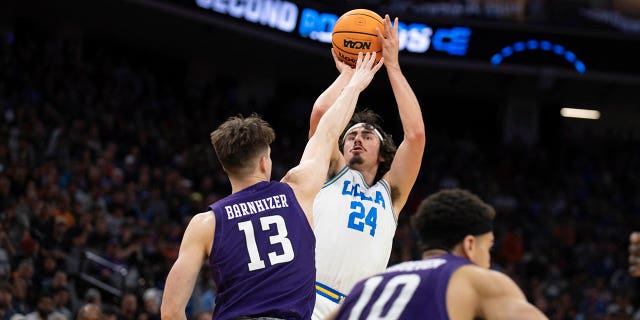 Click here for the FOX NEWS app
the The Bruins won the match, 68-63, to advance to the Sweet 16. Jaime Jaquez Jr. He scored 24 points in the win.
The Associated Press contributed to this report.