Sports
Maize & BlueReview – Great wrestler Mason Barris wins the National Heavyweight Championship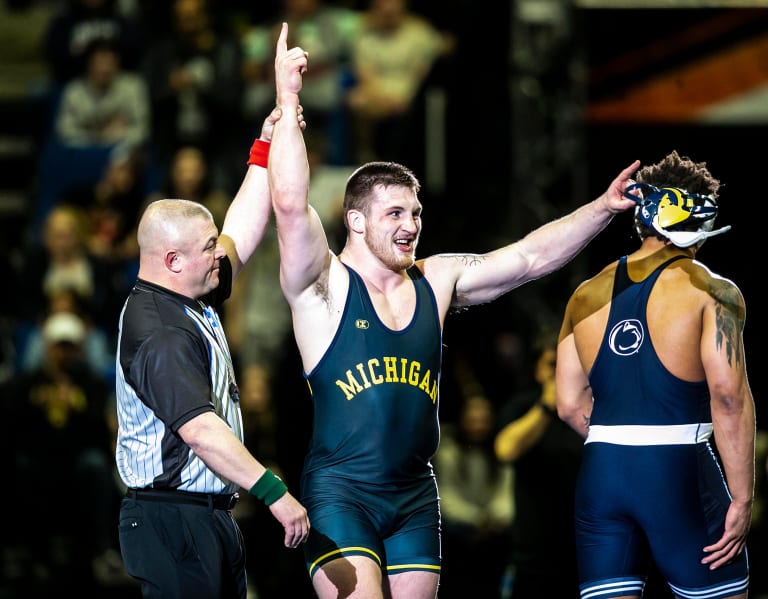 Fifth-year senior wrestler Mason Paris defeated Greg Kirkfleet of Penn State 5-1 Saturday night to claim his first national championship in the heavyweight division. Barris, a 285-pounder from Lawrenceburg, Indiana, capped off a perfect season with a win.
Paris did not lose a single game, and finished the season with a record of 33-0. Michigan finished sixth — out of 10 teams — overall as a team, but it was largely overshadowed by Paris' success story.
Michigan's biggest defeat over Kirkfleet was their third victory of the season over Nittany Lyon, after Paris lost to Kirkfleet three times last season.
Paris' continued growth over the course of his career has been incredibly impressive, culminating in a national championship for the 23-year-old.
For Michigan, it was the 24th individual national championship in program history. Last season, the Wolverines boasted another national champion, Nick Soriano, who won the title as a 125-pounder.
Michigan's season is now over, and it ends up in a somewhat disappointing sixth place for Michigan, but Mason Parris' season (and career) ends on the highest possible note.