US News
I have spoken at UC Davis about politics. Leftists responded with lies and attacks, but they said my words were violence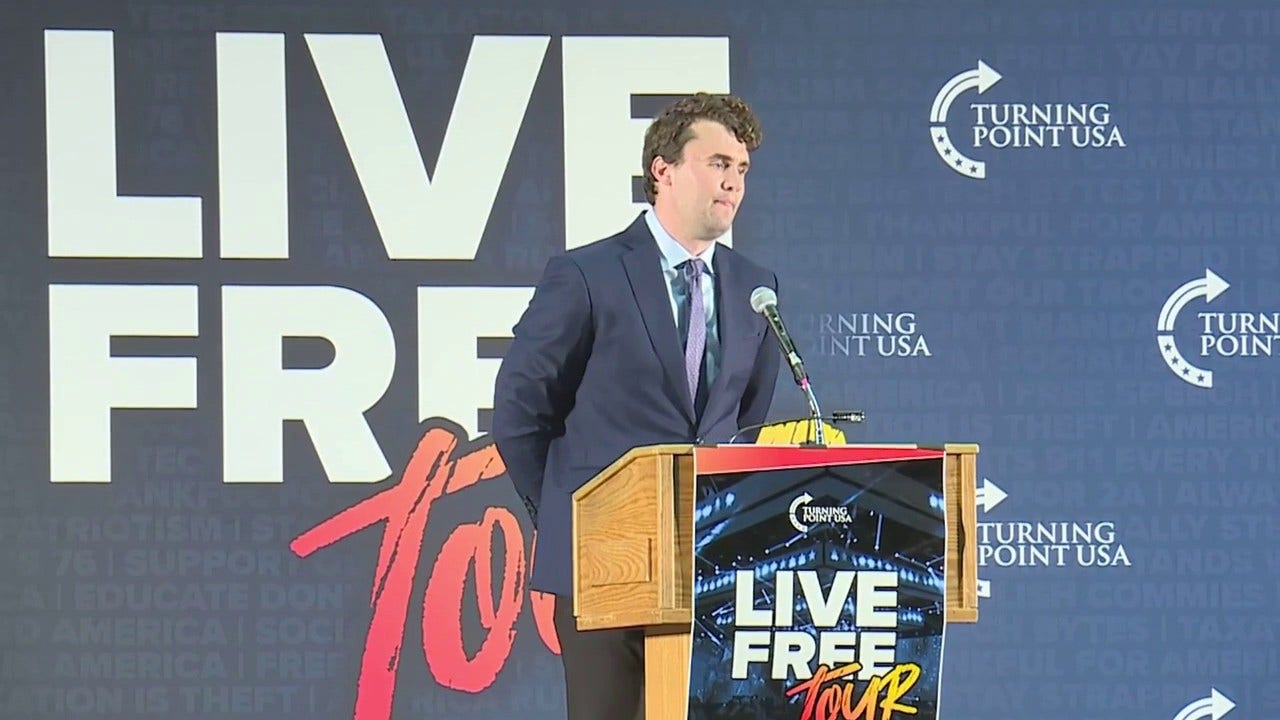 newYou can now listen to Fox News articles!
If you wanted to encapsulate the hypocrisy and tyranny of the contemporary left in one rule, you could do a lot worse than this: To the left, all dissenting speech is "violence," while their violence, even at its most turbulent, perverse, or absurd, is just "speech." ".
In nearly a decade of speaking on campus, I've seen this repeated over and over again, but my appearance this week at UC Davis was perhaps the most jarring example of it yet.
Even before I arrive Yolo CountyIt was preceded by wild, hysterical lies about my beliefs and the things I said. Professor Joshua Clover has alleged that my group, Turning Point USA, threatens "outright violence" against professors, with a "particular focus" on non-white faculty.
That's a lie, but it's a lie Clover must tell, because Clover himself proudly believes that American police officers "need to kill. In his article Who Attacks Me, he wrote that it was "time to teach Charlie Kirk a lesson", by which he meant to "stalk [him] off campus" or engaging in some "Nazi strikes." This is what resistance looks like," he said.
ELON musk, others respond after smashing windows and smashing eggs at a charlie kirk event on campus
The Sacramento Bee spread a lie started by a trans activist And the serial scammer Erin Reid, formerly known as Anthony Reid II, who claimed I advocated "killing trans people." A wild fabrication that was created from the whole canvas but nonetheless was seen by over 5 million people on Twitter and spread all over social media.
UC Davis Chancellor, Gary S May,who earns $820,000 A year between state salary and board seats – repeat that vile slur again in Official School Punishment Video Released the day of the event, he called on the UC Davis student body to interrupt my words and "send a message" by forcing me to speak in front of an empty auditorium.
It's weird Antifa proceeded to close the entrances to the venue later that day. Did they do so at the counselor's request? Mayo then pointed out that it was only some annoying advice from his attorneys and that the annoying First Amendment was preventing him from canceling the event. He assured the UC Davis community that he would watch my speech closely, concluding that he would arrest me for "inciting violence" if I said something he didn't like.
Of course, I did not incite violence, and never have. I always stand for peace and always will. Those who have incited violence are the UC Davis extremists with the help and abetting Sacramento Bee and UC Davis Chancellor.
By insisting that Hitler 2.0 was headed to campus, they indulged the idiots of Antifa and whipped naive local liberals into a frenzy. Because when you portray someone as a genocidal maniac, the message you're sending is, "This person can and should be stopped by any means necessary."
As of this writing, the Sacramento Bee has retracted the lie and apologized for repeating the "lynching allegation," but Chancellor May has remained conspicuously silent.
Sacramento Bee apologizes after falsely asking Charlie Kirk to 'impress trans people'
in the end, California taxpayers and public servants They paid the price for the lies told by fake journalists, fake professors and academic bureaucrats with overpaid salaries. At least one local police officer has been injured defending the constitutional right to free speech, while taxpayers pay to repair the vandalized campus.
However, while UC Davis still suffers from the frenzy of the radical left, I have already been lectured by more than one person that their behavior is my fault, for "provoking" them into accepting an invitation from conservative students to visit a public taxpayer-funded school. He talked about my thoughts on limited government, free markets, and traditional values.
He perfectly embodies the entitlement of the left. The same people who think they own UC Davis (an assertion that rioters cry out again and again) are blameless for lashing out over a letter or tweet that angered them.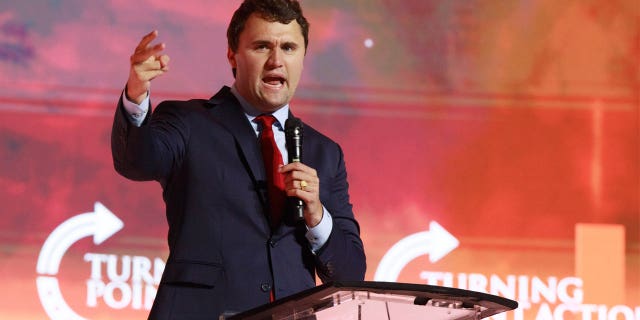 From Portland to Minneapolis and from Kenosha to Ferguson, political violence in America has always been a tool of the political left. Even the leaders of the left in the media are aware of this. This is why they have to invent euphemisms like "mostly peaceful protests," and why they push the falsehood of "words are violence." In this way, they could drive away all the burning cars, injured police, and assault the speakers with farcical claims of acting "in self-defense."
Are words violence? no. Despite the left's efforts, the words have actual meanings. Just like being a man requires a Y chromosome, "violence" requires physical strength. Words, by their very nature, are never violent. Recognizing this distinction is central to our entire system of government. In a republic like ours, we fight with words, speeches, and ideas, rather than with fists, weapons, and the guillotine.
Click here for the FOX NEWS app
But the left is rejecting it more and more The founding idea of ​​America. For them, opposing ideas have no right to express themselves, and so any tactic is valid to stop them. For far too many students and activists today, being a liberal means you have the right to hit someone over the head with a bicycle lock while yelling "You made me do this!"
But we didn't force them to do anything. The left's love of violence is entirely of its own making.
Click here to read more from Charlie Kirk